Working at Nautel
Nautel is an award-winning company that has continuously demonstrated over its 50+ years that it can innovate, garner industry leadership, help grow the local economy, and compete on a world stage.
Nautel is a company where employees build lifelong careers. Join a dedicated and loyal workforce and work within a team-based environment where the efforts of every team member count and you get to define the cutting-edge.
Learn more about working at Nautel >>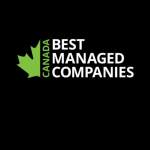 What We Do
We are a global leader in the design, manufacture, sales and support of transmitters for AM/FM radio stations, navigation, sonar systems, and industrial RF technology.
Learn more about what we do >>
World's Best Transmitters
Our outstanding reliability, global presence, product efficiency and exceptional support have resulted in more than 20,000 Nautel transmitter deployments in 177 countries. We have attained #1 position for radio broadcast transmitters and exceptional customer satisfaction ratings.
Current Job Openings – Canada
Should there be no positions listed you may wish to review samples of typical positions for which we recruit: Example Positions
If there are no specific positions listed which interest you, you can use the General Applications, Nautel listing in the Current Job Openings above, to submit your resume to Nautel. Resumes submitted in this way will be held on file.
var ewt_pagename = 'Careers';