Great Things Really Do Come In Small Packages
The J1000 transmitter provides excellent functionality and flexibility for the broadcaster. The advanced PDM modulation correction and automatically adjusted power supply operation voltages yield low distortion figures from 10 watts to 1100 watts. Direct digital synthesis technology ensures a pure and stable RF carrier frequency that can be interfaced to a GPS reference.
The transmitter features a simple bandpass RF filter network with ferrite-tuned inductors and a frequency synthesizer with dialup frequency selection, allowing quick tuning to a new carrier frequency. With its compact size and ease of frequency change, the J1000 is an ideal solution for a mobile back up transmitter.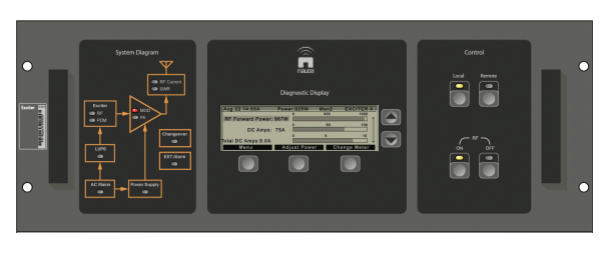 Characteristics
Redundant Architecture
Excellent Sound Quality
Built-in Scheduler
Single Phase Power
Simple Frequency Change
Plug and Play
Compact and Lightweight
Convenience Operation
See below for details