Who's Buying What, Radio World, April 28, 2021.
KNWI's RF project also includes a 10-bay ERI antenna
Northwestern Media purchased a Nautel GV30DN transmitter and HD MultiCast+ Importer/Exporter for KNWI(FM) on 107.1 in Des Moines, Iowa.
"By adding HD capability Northwestern will be able to feed a translator in downtown Des Moines and provide HD programming of its Faith Radio talk and teaching format to the Des Moines market," said Rod Thannum, Director of Engineering for Northwestern Media.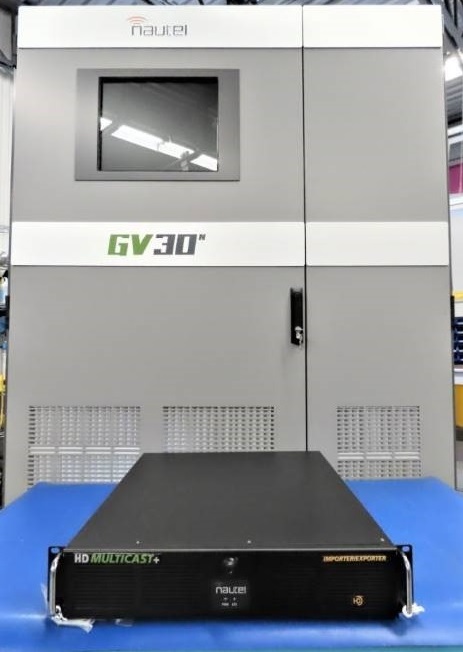 The station currently operates at 30 kW at 630 feet above ground level but is about to get an upgrade.
"KNWI was limited in height and power due to KDSN in Denison, Iowa, which was also at 107.1," Nautel said in a project summary.
"Northwestern Media purchased KDSN and changed its frequency to 104.9 in January of 2020 and then resold KDSN. This allowed Northwestern Media to begin to build a 995-foot tower which allowed for an increase to 100 kW to better serve the Des Moines market with its music-oriented format."
Thannum said the tower stacking will be done by the end of July and the new operation should be on the air in early August. The project also includes a 10-bay ERI SHPX-10AC antenna and a Slatercom/Dialight LED high-/medium-intensity lighting system.