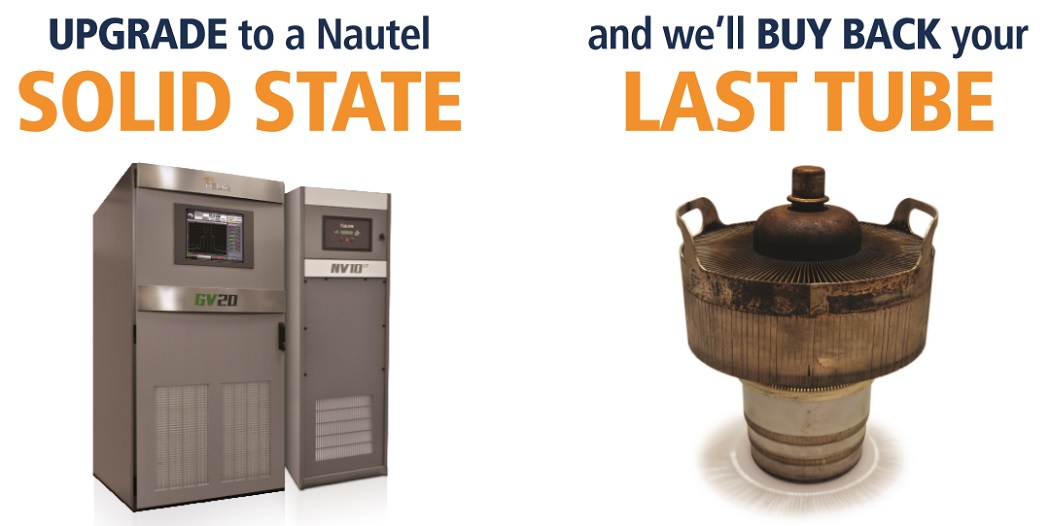 It's easy to switch to a reliable, solid-state Nautel transmitter. Simple, easy to maintain and low cost-of-ownership. PLUS get up to $10,000* for your last tube!
AND for a limited time upgrade to the prestigious GV Series for an extra 50 months of FREE Warranty – that's over 8 years of transmission peace of mind.
SIGN-UP FOR NAUTEL'S TUBE BUY-BACK CREDIT NOW!
A Nautel Representative will be in touch within three business days

Your browser does not support iframes.
Your aging tube transmitter is likely getting more expensive and difficult to maintain. If you replace a main on-air tube transmitter with a Nautel, we'll credit back the cost of the new or rebuilt tube. You even get to keep the tube transmitter for use as a backup. Financing available.

* Conditions:
Orders must be placed by January 31, 2020 (or by Dec 31, 2019 if combining this offer with 'GV Series Extra 50 months Free Warranty').
Offer must be used to replace a main on-air tube transmitter.
Customer provides the model number and picture of main on-air tube transmitter being replaced and gives Nautel permission to publish the picture.
Customer provides a copy of the tube or reconditioned tube receipt to support the tube rebate.
Cannot be combined with other offers (except 'GV Series Extra 50 months Free Warranty').
Buy back credit of up to a maximum of 7.5% of the new Nautel transmitter purchase price.
U.S. & Canada only.