Upcoming: Tuesdays December 7, 14 @12:00 PM EDT.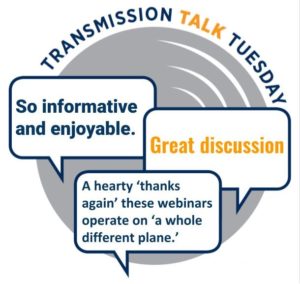 Join us for Transmission Talk Tuesday round-table discussions. Not your usual webinar, host Jeff Welton introduces a topic then opens the floor for your input and questions. Jeff is joined by special guest panelists… and you!
Archived Transmission Talk Tuesday round-table discussions are located here.
Got a question, relevant story and/or images to share? Contact Jeff at [email protected]
December 7: Putting 1+1 Together. REGISTER >
Join Jeff and Kurt Gorman of Phasetek to discuss multiplexing and some of the challenges and benefits of combining multiple AM signals.
December 14: Doing More with Less. REGISTER >
Jeff will dig into Modulation Dependent Carrier Level (MDCL) implementations and how the different aspects of the installation can affect both quality and savings.


Nautel webinars (and Transmission Talk Tuesday round-tables) qualify for a ½ SBE Recertification Credit.