Upcoming: Feb 14, 21 & 28 all about Test Equipment.
Register below.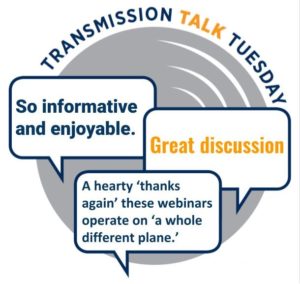 Join us for Transmission Talk Tuesday round-table discussions. Not your usual webinar, host Jeff Welton introduces a topic then opens the floor for your input and questions. Jeff is joined by special guest panelists… and you!
Archived Transmission Talk Tuesday round-table discussions are located here.
Got a question, relevant story and/or images to share? Contact Jeff at [email protected]
February is Test Equipment Month!
Register for Feb 14: Smith Charts, MER & more with guest Stephen Lockwood, Hatfield and Dawson Consulting Engineers.
Register for Feb 21: Spectrum Analyzers, guest TBD.
Register for Feb 28: Thermal Imaging Devices with guest Gary Cavell, Mertz & Associates.


Nautel webinars (and Transmission Talk Tuesday round-tables) qualify for a ½ SBE Recertification Credit.