Tuesdays @12:00 PM EDT.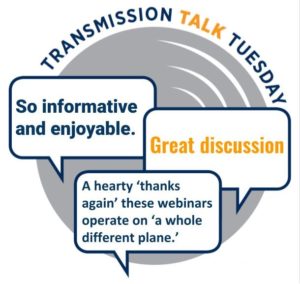 Join us for a series of Transmission Talk Tuesday round-table discussions. Every Tuesday at 12:00 PM EDT we introduce a different topic then open the floor for your input and questions. Jeff Welton is your host and each week he'll be joined by special guest panelists… and you!
Stay tuned more sessions are coming soon. (In the meantime, watch archived sessions here)


Nautel webinars (and Transmission Talk Tuesday round-tables) qualify for a ½ SBE Recertification Credit.