Tuesdays @12:00 PM EDT.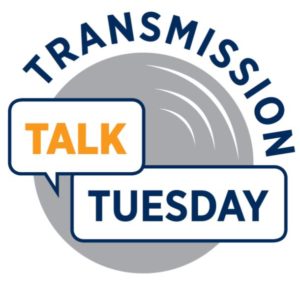 Join us for a series of Transmission Talk Tuesday round-table discussions. Every Tuesday at 12:00 PM EDT we introduce a different topic then open the floor for your input and questions. Jeff Welton is your host and each week he'll be joined by special guest panelists… and you!
Register below for the upcoming sessions that interest you. (Watch archived recordings of previous sessions)
Winterizing – REGISTER NOW >
October 6 @12:00 PM EDT
If you live north of the 35th parallel, and even in some places south of it, the time has come to get serious about the steps to be taken for winterizing. Emergency preparations, stocking of parts and supplies, making plans for access and generator maintenance/testing, there's lots to do. In this session, Jeff will speak with several folks who have extreme winter experience and share some stories about when bad things happened. Guests include Alex Hartman and Dan Kelley, Director of Technical Services for the Michigan Association of Broadcasters.
HD Costs – REGISTER NOW >
October 13 @12:00 PM EDT
Since HD Radio™ technology was introduced in the early 2000s, one of the primary complaints has been cost. This session will discuss HD implementation from the technical side, talk about some recent developments and things you can do to minimize cost and maximize performance. Jeff and guests, Donna and Jeff Detweiler of Xperi Corporation, will also talk about the burning question – should you even bother? – in some cases, maybe not.
Cloud-Based Everything – REGISTER NOW >
October 20 @12:00 PM EDT
There has been a lot of talk of virtual this and cloud-based that and a lot of folks are saying, "but we lose control of the product" and worrying about reliability – very valid concerns. In this session, Jeff will speak with a bunch of folks who are developing cloud-based, or virtual applications, we'll learn why that doesn't always mean what we think it means and what steps can be taken to improve reliability way beyond anything we could have dreamed of with our historical purpose built boxes. Guests include Dub Irvin, VP of Radio Automation at Wide Orbit; Nathan Mumford, Director of Sales Engineering at RCS; and John Schur, President at Telos Alliance Systems Group.
Sh**… sorry… Stuff that went BOOM – REGISTER NOW >
October 27 @12:00 PM EDT
This session is all about the things that went sideways. Times we blew stuff up, and what we learned from it. We'll talk about lightning failures, finger failures and the occasional case of cranial rectal inversion – all in the most politically correct terms, of course! Jeff and guests will discuss the mistakes they've made, the ones they've seen and what they've learned that has helped them be better at what they do. If you've ever let the smoke out of something, you will definitely want to be here for this session. Jeff would really like to hear from YOU on this topic and will open the floor for YOUR input and questions!


Nautel webinars (and Transmission Talk Tuesday round-tables) qualify for a ½ SBE Recertification Credit.