Upcoming: Tuesdays October 19, 26 @12:00 PM EDT.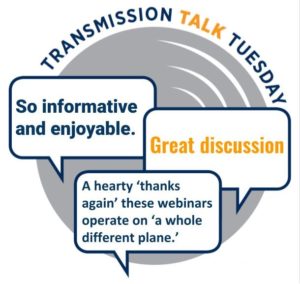 Join us for Transmission Talk Tuesday round-table discussions. Not your usual webinar, host Jeff Welton introduces a topic then opens the floor for your input and questions. Jeff is joined by special guest panelists… and you!
Archived Transmission Talk Tuesday round-table discussions are located here.
Got a question, relevant story and/or images to share? Contact Jeff at [email protected]
October 19: 50th Gala Episode. Who knew? REGISTER >
What's changed with respect to doing business in a pandemic, the top tips and tricks, plus there might be some prizes given away!
Register >
October 26: Everything you wanted to know about Power Supplies. REGISTER >
Jeff and John Wilton, Head of Customer Service, discuss everything you ever wanted to know about power supplies and dealing with Customer Service.
November dates TBA


Nautel webinars (and Transmission Talk Tuesday round-tables) qualify for a ½ SBE Recertification Credit.