Tuesdays @12:00 PM EDT.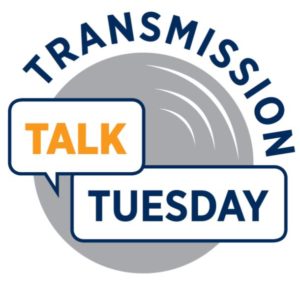 Join us for a series of Transmission Talk Tuesday round-table discussions. Every Tuesday at 12:00 PM EDT we introduce a different topic then open the floor for your input and questions. Jeff Welton is your host and each week he'll be joined by special guest panelists… and you!
Register below for the upcoming sessions that interest you. (Archived recordings of previous sessions located here)
Back-ups and STL – REGISTER NOW >
August 18 @12:00 PM EDT
The distance from the studio to the transmitter can be a few feet or tens of thousands of miles in the case of satellite transmission. We're going to look at backup systems, not just for the STL, but in general. The one thing certain about any electrical or electronic path is that it will eventually fail, so we'll spend some time diving into various options for redundancy and backup systems to see what cost effective ideas we can come up with. This week, we are pleased and excited to be joined by Senior Systems Consultant at The Telos Alliance, Kirk Harnack. You won't want to miss this one!
Life on the Road – REGISTER NOW >
August 25 @12:00 PM EDT
The only person who might know the good places to eat in a town better than an engineer would be the sales guy… if the sales guy happens to have an engineering background, well that's a bonus! We're going to get together with a bunch of friends, share the best and worst of what we see during years of travel, all over the world. No matter who we work for or what we do, we're all together when it comes to appreciating a good meal and having fun with our careers! Join in and share your stories of massive meals, horrible hotels and sites that just didn't want to be visited.


Nautel webinars (and Transmission Talk Tuesday round-tables) qualify for a ½ SBE Recertification Credit.