June 2, 9, 16, 23 & 30 @ 12:00 PM EDT.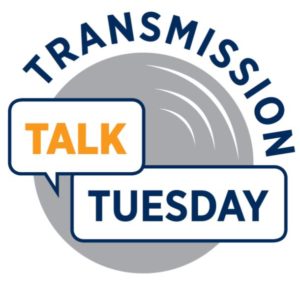 Join us for a series of Transmission Talk Tuesday round-table discussions. Every Tuesday at 12:00 PM EDT we will introduce a different topic then open the floor for your input and questions. Jeff Welton is your host and each week he'll be joined by special guest panelists… and you!
Please register for each individual session that interests you:
June 2: Storm Season! REGISTER NOW >
June 1 marks the official beginning of the Atlantic hurricane season. Hurricanes, typhoons, monsoons, winter weather – in this session, we'll discuss some of the things you should do to prepare your sites for various seasonal challenges. We'll bring in a few folks who have had first hand experience with this type of thing and hear how they have adapted and overcome.
June 9: Transmitter Travels. REGISTER NOW >
Sometimes, the biggest challenge of the job can be simply getting to the transmitter site. This week, we'll talk about some challenging sites – anything from washed out roads to high elevations – and how we deal with the day to day issues when it's not always a walk in the park to get to the transmitter.
June 16: HD Radio as a Revenue Stream. REGISTER NOW >
As HD receivers become more prevalent, passing the 50% mark for presence in new cars in 2018/19, it's time to start looking at different ways to leverage the additional program streams. Is there a way to monetize HD? This session will discuss different ideas and welcome any new ones on things that could be done to generate revenue, whether leasing out the signal, programming a niche format, creating a concept that hasn't really been done before. We'll be talking with folks who have intimate knowledge of HD Radio, licensing and possible concepts.
June 23: Site Monitoring. REGISTER NOW >
More and more, we're all looking for ways to do things from the comfort of home, whether due to a global pandemic, or simply because it's easier to keep tabs on things from the living room sofa whenever that's an option. This week, we'll talk about site monitoring, setting your home office (or any location) up as an NOC, various methods for monitoring and transporting monitored signals securely.
June 30: Customer Service. REGISTER NOW >
This will be a war stories session – a round table on support experiences, a chance to ask questions of a service tech (or pat them on the back if they've done something awesome). In return, we'll provide our Support folks with a chance to tell you how you can best help them help you – what information will make their task easier when it comes to providing you with the most timely assistance. We may even discuss some horror stories – you never know whose site will show up on the screen!