Tuesdays @12:00 PM EDT.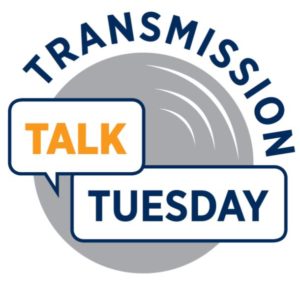 Join us for a series of Transmission Talk Tuesday round-table discussions. Every Tuesday at 12:00 PM EDT we introduce a different topic then open the floor for your input and questions. Jeff Welton is your host and each week he'll be joined by special guest panelists… and you!
Register below for the upcoming sessions that interest you. (Watch archived recordings of previous sessions)
Sh**… sorry… Stuff that went BOOM – REGISTER NOW >
October 27 @12:00 PM EDT
This session is all about the things that went sideways. Times we blew stuff up, and what we learned from it. We'll talk about lightning failures, finger failures and the occasional case of cranial rectal inversion – all in the most politically correct terms, of course! Jeff and guests will discuss the mistakes they've made, the ones they've seen and what they've learned that has helped them be better at what they do. If you've ever let the smoke out of something, you will definitely want to be here for this session. Jeff would really like to hear from YOU on this topic and will open the floor for YOUR input and questions!
100 Years of Radio – REGISTER NOW >
November 3 @12:00 PM EDT
We'll talk to our guests about the history of radio and the growth of our industry, both in smaller markets and large. There'll be some discussion on what's changed, and what's stayed the same, what techniques have stood the test of time and what have become replaced by newer technology. With input from the historians who keep the journals of our storied past, as well as folks who are out there in the trenches every day, keeping the voice of their community alive, this should be a fun session on an industry that everybody said was going to die as soon as television came on the scene (over 50 years ago)!
Guests include: Beth Mann, Maynard Meyer and John Schnieder.
It's Broke, What do I do Now? – REGISTER NOW >
November 10 @12:00 PM EDT
So, your shiny new wonder box has been sitting in place for awhile now and it's been doing what it was built to do, whatever that might be. Until it isn't – and you realize that since you put it in, you haven't had to mess with it at all, there hasn't been time to read the manual past getting it on air the first few days it was here, and you have no idea what that red light means. Where to turn? This session will talk about some general troubleshooting tips, whether transmitter or audio processor, or something else in the air chain, as well as provide some resources for finding thoughts and ideas fast – because none of us have time to sit around listening to Muzak™ when there are so many other things that need to get done!
Guests include: Adam Middelkoop and Shane Toven.
Fixing HD – REGISTER NOW >
November 17 @12:00 PM EDT
There are a lot of threads about HD Radio in the various online forums. In almost all of them, there will be the inevitable discussions on why HD Radio technology doesn't work – and almost every one of those discussions will be based on either a less than stellar implementation, or an early adopter situation where the station is unable to upgrade to current state of the art due to limitations of the older hardware. This session will expand on a paper Jeff wrote for NAB a few years back and talk about the primary challenges seen by an HD implementation and the best ways to resolve those challenges – or why they're no longer challenges at all for current implementations.
Guests include: Ed Bukont and Tom Ray.
People in our Industry Episode 1: Gary & Cindy Cavell – REGISTER NOW >
November 24 @12:00 PM EDT
Leading into the holidays, showing 2020 the door and continuing to celebrate 100 years of radio, we're going to do a couple of sessions talking to some folks in broadcasting. Gary and Cindy Cavell are a husband and wife team who make up the Cavell part of Cavell, Mertz & Associates, Inc., an engineering consulting firm in Manassas, VA. Both winners of the NAB Engineering Achievement Award, Gary for Radio and Cindy for Television, this session should be a lot of fun as we talk about the times stuff didn't always go according to plan!


Nautel webinars (and Transmission Talk Tuesday round-tables) qualify for a ½ SBE Recertification Credit.