Industry observers identify trends in transmitter design and what might be ahead from manufacturers.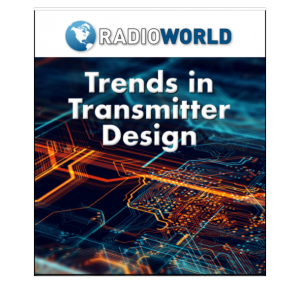 The transmitter is the superstar of the radio station airchain! We asked industry observers to identify trends that are playing out in transmitter design, and what might be ahead from the R&D departments of manufacturers.
What capabilities are available today that buyers might not know about if they haven't bought a transmitter in five or 10 years? What's coming in future models? How have better operating systems and high-tech user interfaces changed how we interface with transmitters? How has SNMP enabled more flexible installations? What further significant improvements in efficiency might be coming? What should you know about security concerns in 2018? What capabilities do engineers say they'd like to see in future models?
We explore these questions; and we start with observations from Cris Alexander about his perspectives on these issues.
(Sponsored by Nautel)

"Trends in Transmitter Design" from Radio World