Global digital broadcast radio with a focus on the major platforms DAB+, Digital Radio Mondiale and HD Radio.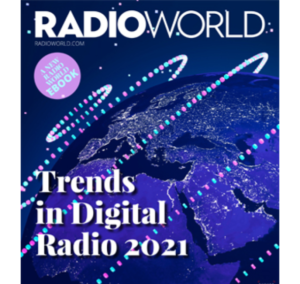 An update and overview of the digital radio broadcast landscape, focusing on how lead advocates of the three major platforms HD Radio, Digital Radio Mondiale and DAB+ view their respective rollouts. They tell us which countries have come the farthest in using these systems, give a status report on their receiver bases and comment on what they see as the most important next developments in digital radio deployments.
This eBook also shares interviews and commentaries from key stakeholder organizations including Audi, Nautel, 2wcom, NAB PILOT, the European Broadcasting Union, Digital Radio UK, RadioDNS, Commercial Radio Australia and the Asia-Pacific Broadcasting Union. Topics include metadata, vehicle dashboard designs, the impact of Android Automotive and much more.
(Sponsored by Nautel)