This eBook explores strategies to help today's AM broadcasters get the most out of their transmission air chain and infrastructure.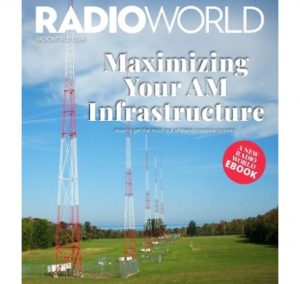 What techniques and technologies are available? What can be learned from developments among international broadcasters and from the early adopters of all-digital MA3? Are there opportunities to address challenges like noise floor using audio processing? What role is MDCL playing now?
We explore these questions and more with Jeff Welton, David Layer, Mike Pappas, Ben Dawson, Cris Alexander, Dave Kolesar and Joshua King.
(Sponsored by Nautel)
Read this eBook "Maximizing Your AM Infrastructure"