This ebook explores what will happen next now that the FCC has approved U.S. AM radio stations to turn off their analog signals and switch on all-digital HD Radio if they wish.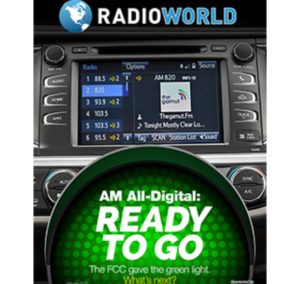 Which broadcasters might implement the technology? What would your station need to do to convert? How can you estimate costs; what guidance can your transmitter manufacturer provide?
The ebook includes interviews by Radio World's editorial team with several broadcasters who have firsthand experience of airing the MA3 mode of HD Radio, plus experts at NAB, Cavell Mertz, Nautel and several other radio companies.