The campus radio station at Winona State University has always led the way in technology among broadcasters in Winona, Minnesota. KQAL was the first radio station in the area with a website; it was the first to do online streaming; the first with a mobile app, and the first to broadcast RDS song/artist metadata. So, being the first to broadcast in HD Radio™ was a logical step for KQAL.
"When we decided to go HD it was a no brainer to stay with Nautel. The customer support, reliability and AUI are unparalleled."
Our upgrade to HD operation went on-air in October 2020 with a new Nautel VS2.5 HD transmitter and the new HD Multicast+ Importer/Exporter. We have been using Nautel for a long time. KQAL's first venture with Nautel was a M50/V1 exciter/transmitter combo, we then moved up to the VS1, and when we decided to go HD it was a no brainer to stay with Nautel. The customer support, reliability and AUI are unparalleled. And our rep, Jeff Welton, guided us along every step of the way. It doesn't get much better than that!
The HD MultiCast+ made our transition to HD easy and installation was a breeze. It is basically the standards based version of Xperi's HD Radio software implemented on a device which uses an embedded Windows site server. This is a proven, well-supported industrial quality OS that is used for high availability applications ranging from bank machines to audio processors. To put it very simply, AES digital audio goes into the onboard sound card and HD Radio comes out, ready to be fed into the Nautel HD exciter.
The Nautel installation manual is quite comprehensive yet easy to follow. The only tech support I needed along the way was to resolve a question about what port to use for song/artist metadata.
Before Nautel can ship any equipment, stations must have a license agreement with Xperi. Being a state university station, KQAL had to receive contract approval from the system office in St. Paul and that process delayed us for several weeks.
But when that was resolved, things moved fast. Xperi notified Nautel of the consummated deal on a Thursday, Nautel shipped Friday, and it was here Monday.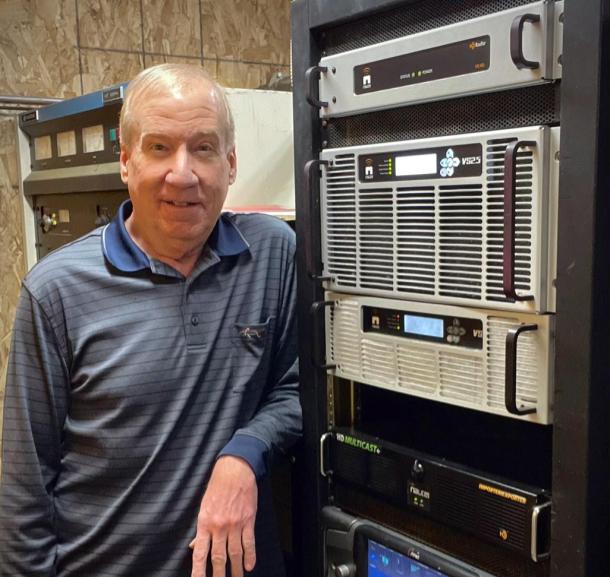 KQAL is an Axia Livewire plant; all sources are digital with no analog conversions at any point, including a digital STL. The 2 RU HD MultiCast+ has everything we needed for managing our signal. It works flawlessly with Livewire; it encodes our digital channel along with data services, and it supports the Artist Experience® information that we hope to use soon. The exporter brings together the digital version of the main audio stream plus the HD content and feeds it all to the VS2.5.
Our General Manager Doug Westerman teaches a "Fundamentals of Radio" course here at WSU. It's a great entry to try broadcasting, putting students into the KQAL environment to learn the basics of radio at an actual station. Adding the HD capability to KQAL ensures that our students are staying on the cutting edge of radio technologies, programming and operation. It's just another "first" for a University that has been leading the way since 1858.
Mike Martin, KQAL Operations Manager
KQAL(FM), Winona, MN.