WNTK-FM welcomed its new Nautel NVLT 3.5 kW in November, 2014. Its back up is our 'old main' Continental that is stepping down to standby status. The old Collins 831-D2 has been put out to pasture.
Nautel really makes a great product and their customer support matches it.
"The only problem is the lack of heat the unit generates; the new Nautel is too efficient! Seriously it was getting pretty chilly in the transmitter building when we switched over, and we're now going to have to buy a heater!"– Bob Vinikoor, President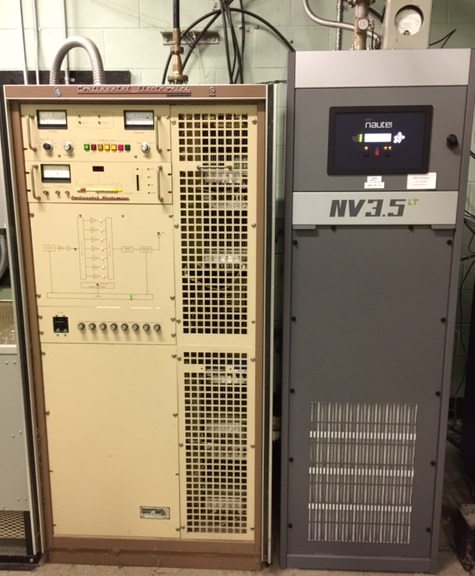 I've now got four Nautel products:
my original Amphet 10 from 1988 on WCNL AM 1010
an ND-1 on WUVR AM 1490
a VS300 on WSCS 90.9 FM
an NVlt 3.5 for WNTK 99.7
The NVlt is a beauty of transmitter, the packing was amazing, and it's all working 100% thanks to CE Ira Wilner who implemented a great installation and launch.
Bob Vinikoor, President
Koor Communications Inc.
New London, NH