Our station, WCLQ, is a non-commercial 90 kW ERP Christian station in Wausau, Wisconsin. As a non-com that relies on a steady stream of donations to meet expenses, staying on the air with a reliable signal is crucial to us.
"Our old Continental tube transmitter was working fine but we were starting to bump up against the realities of keeping it operational in the long term. Our budget for tube replacement and related maintenance kept going up."
– Coy Sawyer, General Manager
Increasing Costs
The higher engineering costs involved in re-tuning, coupled with the higher tube costs and our power bill for keeping those tubes lit up all added up to the decision that it was time to purchase a new, more efficient solid-state transmitter.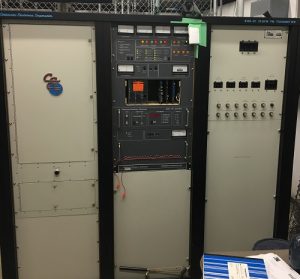 We also had an interesting situation with the transmitter – we're on a hot tower with cell antennas and periodically have to reduce our power so maintenance people can climb the tower. This requires three to six hours of lower power operation, after which we would remotely call into the transmitter to increase the power again – and sometimes this didn't work. Even worse, almost every time we went through this power reduction cycle, we had to send our contract engineering company out to re-tune the transmitter!
Our engineering firm, Optimized Media Group, is led by Alex Hartman. Alex now works for Nautel but was still an independent contractor at the time of our new transmitter purchase. Our conversation on a new transmitter began a discussion on tube costs. Alex told me that in the tube market, it's "luck of the day" pricing – it can cost anywhere from $1,500 to $6,000 to replace a tube and the rebuilt tubes just aren't lasting like they used to. Back when new tubes were readily available, you could get close to 50,000 hours of life out of a tube. Now the typical life span is between 18 and 24 months.
A Good Time to Replace
The fact that our Continental was still working turned out to be one of the best reasons to replace it now! Alex noted that we could have an off-air situation at any time and potentially have to wait a long time for a critical part… and during that off-air time we would not be bringing in any money.
"The time to do this is now, while the transmitter is working fine, and not when it's a smoldering hot mess on the floor."
– Alex Hartman, Optimized Media Group
We also discussed the potential of HD Radio™ operation – we aren't running HD channels yet but want to do that in the not-too-distant future. Purchasing an HD-ready solid state transmitter and switching the Continental to a backup position made perfect sense to me.
Why Nautel
At the Madison Broadcasters' Clinic, we did some serious shopping. Nautel's NV20LT quickly jumped to the top of our list. The testimonials we heard from other users were all positive and from everything I have read and heard about Nautel, it was a confident move for us. We placed our order and the new Nautel unit went on the air in October 2019. It was a smooth switch-over; our total off-air time was less than five hours.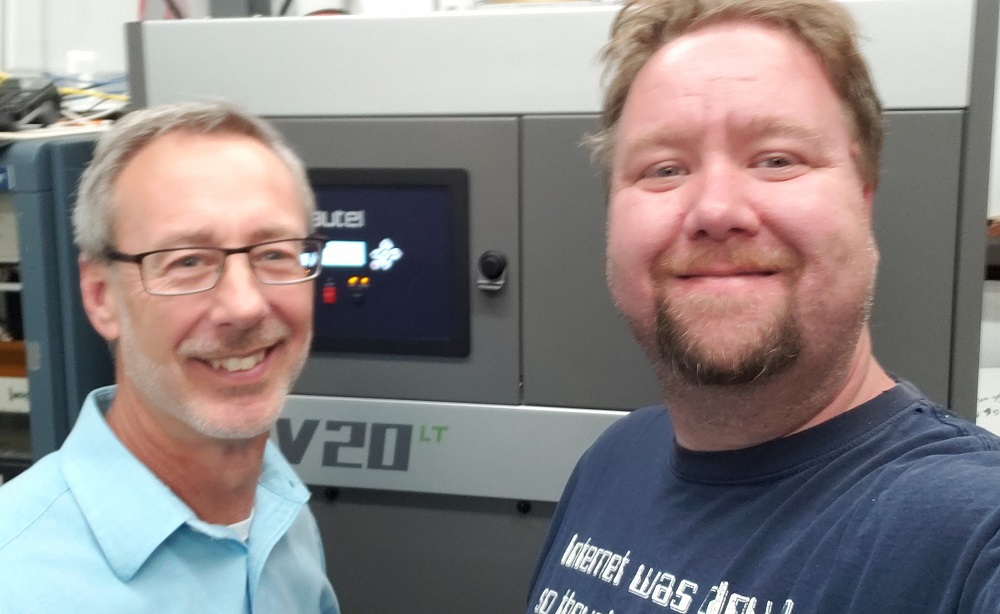 Dealing with Nautel in purchasing the new unit was fantastic. We had quality communication all around, absolutely no false salesmanship or techno-speak that I wouldn't be able to follow. They knew how to speak to me as a GM! And, they were completely up front with the transmitter costs including shipping – absolutely nothing was hidden from me, there were no surprises. Well, there was one surprise. The incredible quality of the packaging was mind-boggling. That transmitter was SO well protected when it arrived! I am really impressed with Nautel's shipping department.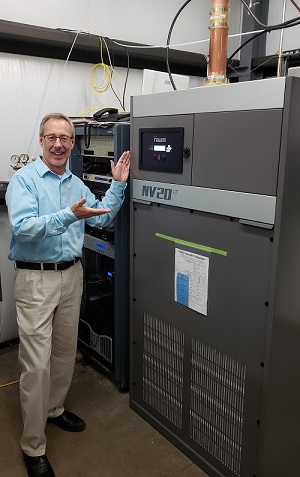 We were hoping that putting the new transmitter on the air would help our coverage area, and we have been very pleased in this regard. The signal is both consistent and competitive. There is another station on our same frequency about two hours south of us and they had squeezed us out of a pretty significant listening area when they went on air. Now we're getting good reports from people in that area that they can hear us nicely.
We're excited about the new Nautel. The periodic power reductions for the cellular phone guys are not a problem at all, we just make some keystrokes on a computer via Nautel's Advanced User Interface, and the return to full power is a painless process. Because the NV20LT is easily field-upgradable to HD Radio operation, we are now starting to plot out our HD operation ideas. We are looking into providing programming that will appeal to our full demographic and not just the younger people who like our current Contemporary Christian music format.
Cost Savings
The cost savings are starting to add up too, already! As of this writing we've only had the NV20LT on the air for a few weeks but we are already seeing about 20% less on the power meter. Part of this could be weather related but we are confident that the overall power bill will be much lower. And, the maintenance costs are going to plummet! Periodic maintenance can be scheduled rather than having an emergency visit to re-tune a transmitter that didn't return correctly to its full power. And, with a solid-state transmitter, swapping out modules can very likely be done without going off-air at all!
So, to other general managers who are wondering about why to replace your tube transmitter even if it's still working, I say…
"Look at your maintenance budget, tube replacement budget and power bill, and a switch will make perfect sense!"
Coy Sawyer, General Manager
WCLQ-FM, Wausau, Wisconsin