I've been a Nautel customer (via my employer, University of Northwestern – St. Paul / Northwestern Media) since 2013. Our relationship started with the purchase of a VS1 when the old Larcan/TTC translator and amplifier were no longer useful. Before I began working with UNWSP, our organization had purchased a couple larger Nautel transmitters. I believe that all of our Nautel purchases have been through John Sims (formerly RF Specialties of Missouri, now LBG Marketing).
Our main transmitter site is a shared FM site with 8 other stations in Shoreview, MN. Prior to installing the GV30 at this site, we were running FM and HD in a high-level combined system – Analog FM coming from a BE FM 25T, and Digital IBOC coming from a BE FMi-703. The output of both of these transmitters was then piped into a high-level combining system before the output of that system eventually made its way to the Shoreview FM Group's combiner, and then up to the antenna.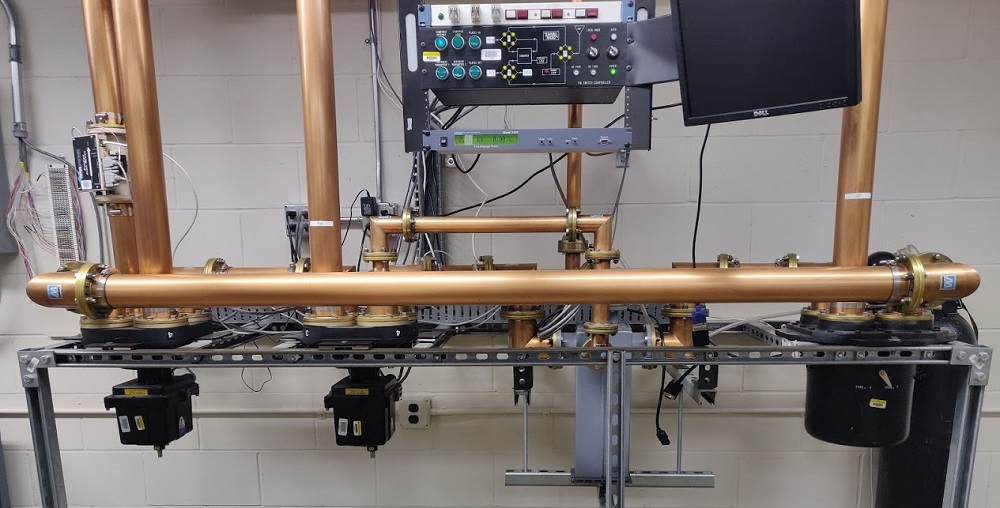 On Sunday, July 14, 2019, our FMi-703 transmitter failed in spectacular fashion, taking out a couple RF modules along with large chunks of the backplane they were connected to.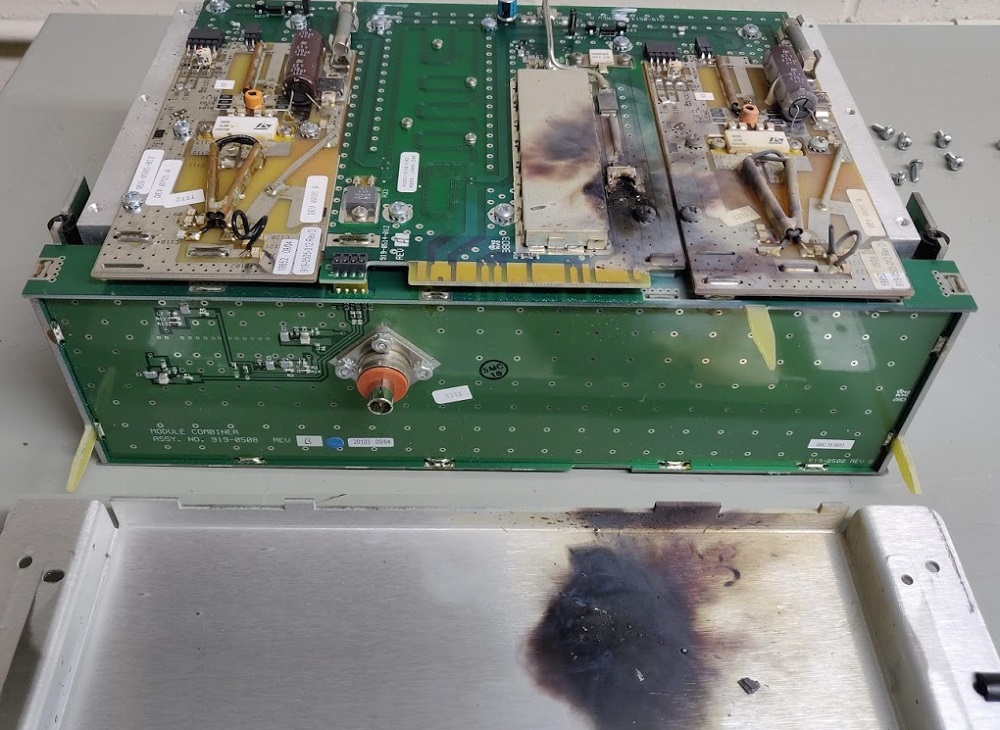 When it was decided that repairing the BE was not the best course of action, and with the knowledge that High-Level combining is a very inefficient method of generating the HD FM/IBOC signal, we knew we wanted a new single-box solution that would do FM and HD using the Low-Level Combining method. The Nautel GV30 provided this for us.
"What I like most about Nautel is their build quality and attention to detail. They really are top of the line."
– Brian Gullikson, Chief Engineer, KTIS/KDNW/KDNI/KRFG
The thing that first attracted me to Nautel was their reputation and seeing first-hand the build quality of their equipment. The attraction was quickly reinforced by the extensive feature set on all of their models and the excellent customer service. We had already purchased a GV15 for the KTIS-FM Auxiliary site, upgrading it from analog-only to full HD operations, so the decision to purchase a GV30 was an easy one. There are so many features on their products – not simply an FM exciter and amplification system – they include remote monitoring, control, as well as built-in RDS Encoders, SCA Generators, and the options for main/standby exciters.
John Sims at LBG Marketing was a big help in our purchase. We had been looking at the GV20, however when Nautel found that our existing transmitter had basically burned up, they offered us a deal on a GV30 that was in production but newly available because of an order cancellation. Because of this, we were able to get the new GV30 delivered much faster than we could have gotten the new GV20. And since the GV30 would do a higher level of IBOC injection, we were able to increase our HD power levels much more than we would have been able to with the GV20.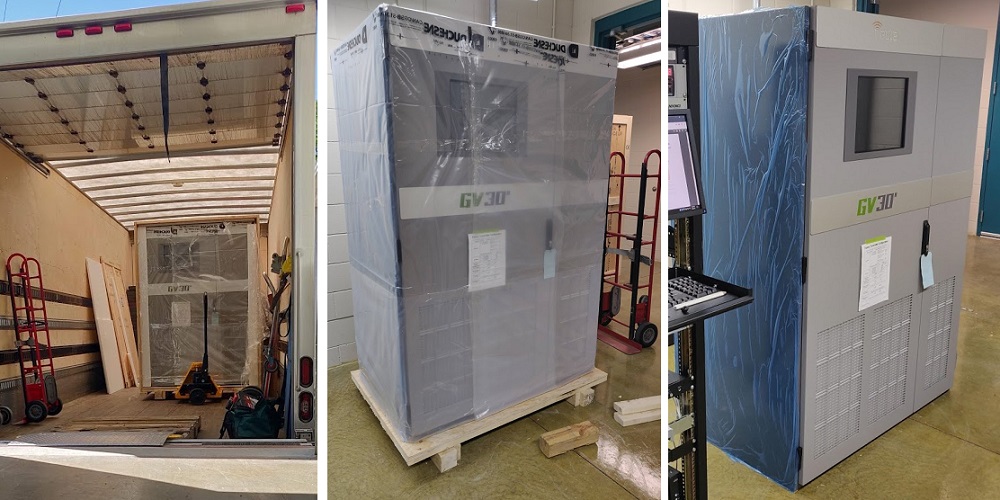 Receiving the transmitter was largely uneventful. And having dealt with delivery of numerous larger items via freight truck over the years, "uneventful" is high praise. Installation occurred over a several day period in September 2019. It was a joint effort between myself, an engineering Intern, and my then-colleague, 42-year Engineer for Northwestern Media, Mark Allard. From placement in the room, to electrical wiring, to RF plumbing, it was all done by the three of us. Commissioning of the new transmitter was done by our own engineering team as well.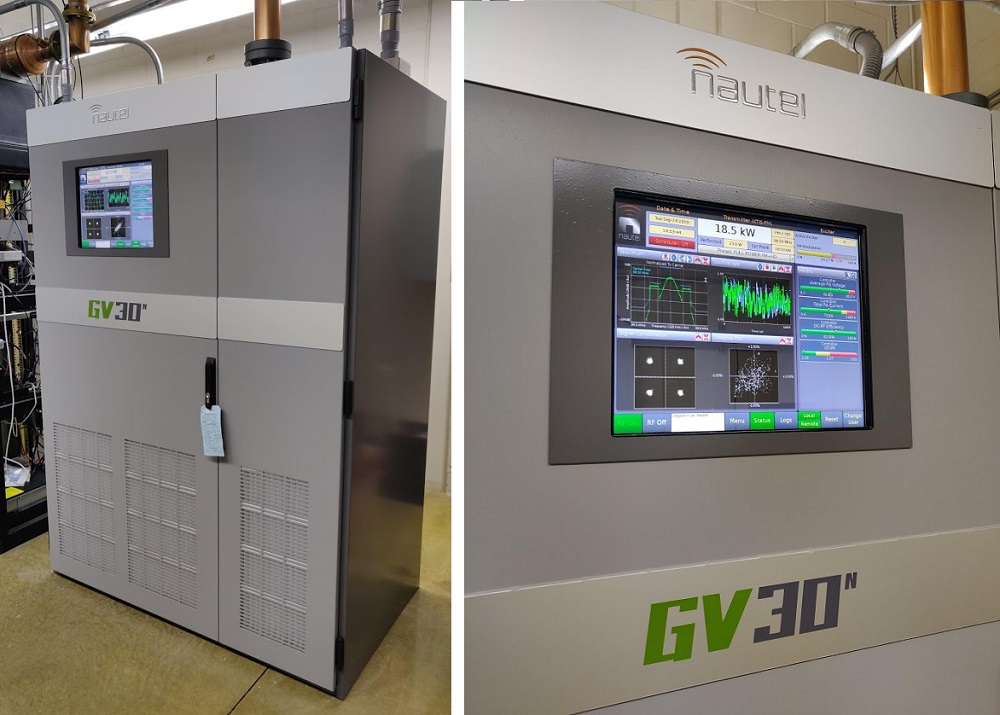 There are a few extra considerations when installing a transmitter in a large combined system, as opposed to a single transmitting antenna, and we also handled these issues. We had to devise a custom logic system for dealing with the "full power", "half power", and "shutdown" relays that could potentially come from the Shoreview FM Group's combiner in the event of a major system problem. A Broadcast Tools SR-4 Smart Relay box was implemented as a go-between "logic translator" allowing the Shoreview Combiner to command the Nautel to do something. Likewise, the Nautel was able to provide feedback to the Broadcast Tools SR-4 that it had actually executed the required changes. If for some reason it didn't execute the proper change, the SR-4 issues the command again until the Nautel complies. This failsafe logic system was devised by Mark Allard and I am thankful he was able to implement it for this new installation.
I was not expecting to hear listener reactions to our new transmitter – but we did get some, which surprised me! The one that stuck out the most was someone from Mankato, MN – a city on the fringe of our normal coverage – commenting on how he was able to listen to our HD subchannels on the north side of Mankato now, where he had never been able to pick them up in the past. This was likely a result of increasing from -20dBc IBOC Injection to -14dBc – something that could not have happened without the GV30!
Because of Nautel's excellent customer support – and specifically because they do their best to support every single product they've ever produced, no matter the age, our organization has made widespread and repeated decisions to go with Nautel transmitters whenever this type of equipment is required. By the way – all four of the stations that I am handling as Chief Engineer are Nautel stations: KTIS is now the GV30N with a GV15 standby; KDNW has a GV30N; KDNI runs a VS2.5 and KRFG has an NV10LT.
Brian Gullikson, Chief Engineer
KTIS, KDNW, KDNI, KRFG