User Report – KSWP / KAVX, Lufkin Texas
KSWP and KAVX are listener-supported stations operated by the Lufkin Educational Broadcasting Foundation. As a non-profit radio station and ministry, sometimes you don't have the resources to just go out and buy two new transmitters – but it came together with help from our listeners, who were tired of us going off the air all the time!
We had never used Nautel equipment before, but when we started having significant problems with our old transmitter, our radio engineering firm Broadcast Works spent many hours contorted into weird positions trying to diagnose the issue. Their engineer Hank would say "You need to drive a new Nautel under this!" Hank told us about the ease of diagnosing and working on a Nautel, although he also said repairing a Nautel doesn't happen very often because of their reliability.
We ultimately decided to buy a new state-of-the-art Nautel for each of our stations, and we ordered an NV20LT and NV30LTN. Our order was placed through Dan Giesler, a fellow Texan, and he walked us through the process of purchasing. Dan kept us up to date on the building and shipping, and was present along with Nautel's regional sales manager Jeff Wilson for the delivery of the two transmitters.
"It's so exciting to see these upgrades become a reality. Thanks to our generous donors we now have the most reliable signal since we signed on more than 35 years ago."
– Tim Swanson, Chief Engineer, KSWP/KAVX
Our old transmitters are MUCH heavier than the Nautels, and getting the new transmitters into the building was a piece of cake to the company we hired for transportation and unloading. The installation went smoothly and looks great.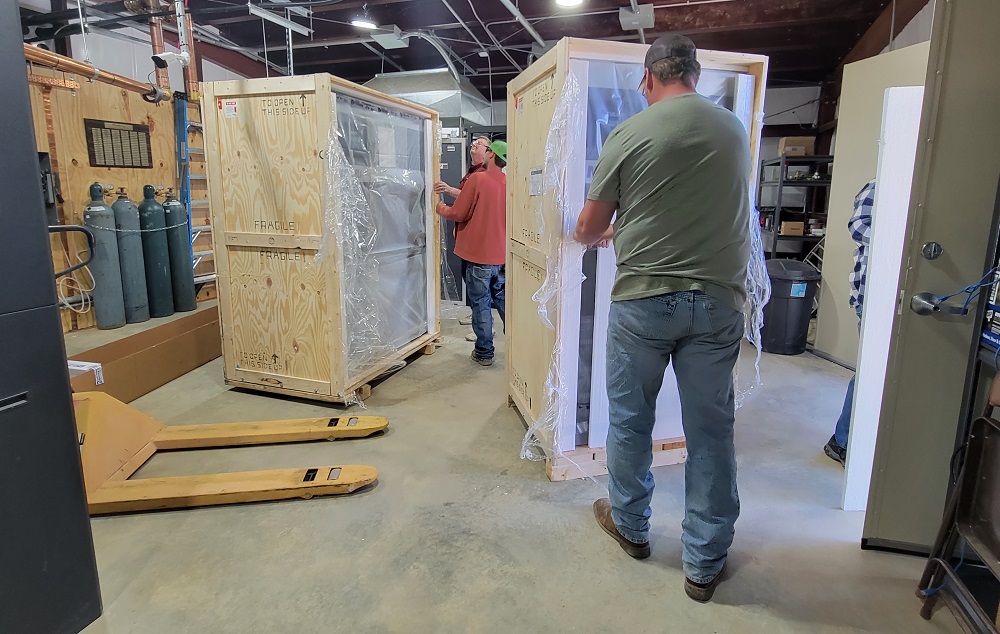 We love how QUIET our Nautels are! I can actually talk to someone on the cell phone without going outside the building to do it! And they run so much cooler than the old units. Our old transmitters ran about 115 degrees F and the two HVACs never shut off (our part of Texas has 4 seasons: summer, almost summer, 2 days of fall and 2 days of winter). I'm certain our utility bill is going to be much lower because the transmitter building stays cool with only one HVAC; the Nautel transmitters have been operating at 82 degrees since their installation.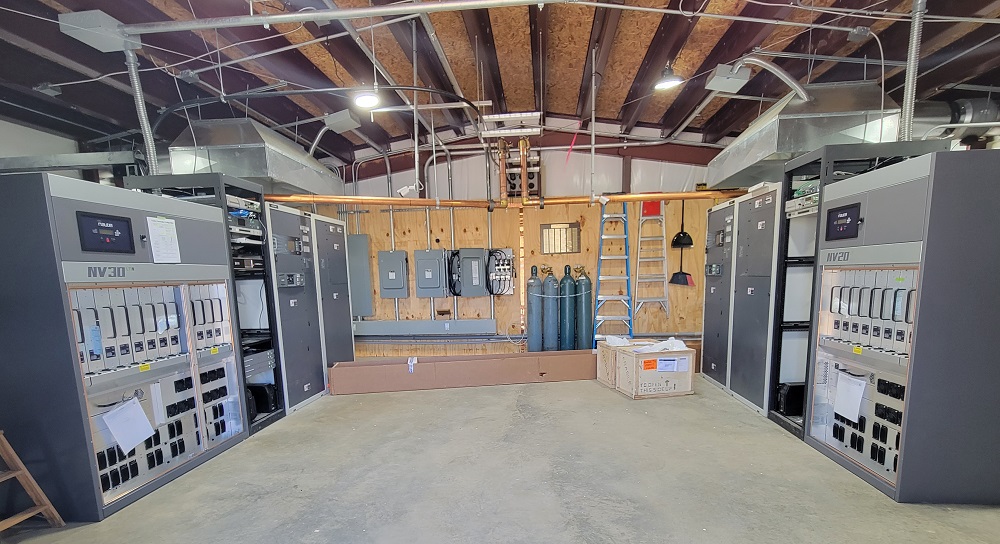 Our assistant engineer Stephanie Moree and I are both really happy with the transmitters. I like the fact that I can lose an IPA module and stay at full power – and module replacement looks incredibly easy. No tuning needed, and no $10,000 tube needed! And Nautel can link into the transmitter at my request to diagnose any problem that crops up.
All in all, it's one of the best purchases we've made through the years and we're indebted to our listeners who came through with the funding when we needed it.
Tim Swanson
Chief Engineer
KSWP/KAVX Radio
(Lufkin Educational Broadcasting Foundation)
Lufkin, TX.