KJLT is a Christian-format station in North Platte, Nebraska. I've been the chief engineer there for literally decades – going back to the 1980s – and after also serving as assistant manager I became the General Manager in recent years (so I've been wearing two hats for quite a while).
I installed our old Continental transmitter more than 25 years ago and last year, with over 220,000 hours of service on that unit we decided it was time to retire it from its primary transmitter status.
"I had never tried an FM solid-state transmitter, but after some research and strong recommendations from friends and our vendor LBG Marketing, I decided to give Nautel a try."
– Gary Hofer, GM & Engineer, KJLT
John Sims, who operates LBG Marketing, ordered a Nautel GV30N for us in December 2019, allowing us to take advantage of a special 'Last Tube Buy-Back' promotion (no longer available) from Nautel. It was delivered in March 2020.
Because North Platte is (according to many) in the middle of nowhere – it's about equidistant from Omaha and Denver – the transmitter was shipped to the moving company where my son Josh works, about 100 miles away, and he took care of the final delivery to our site.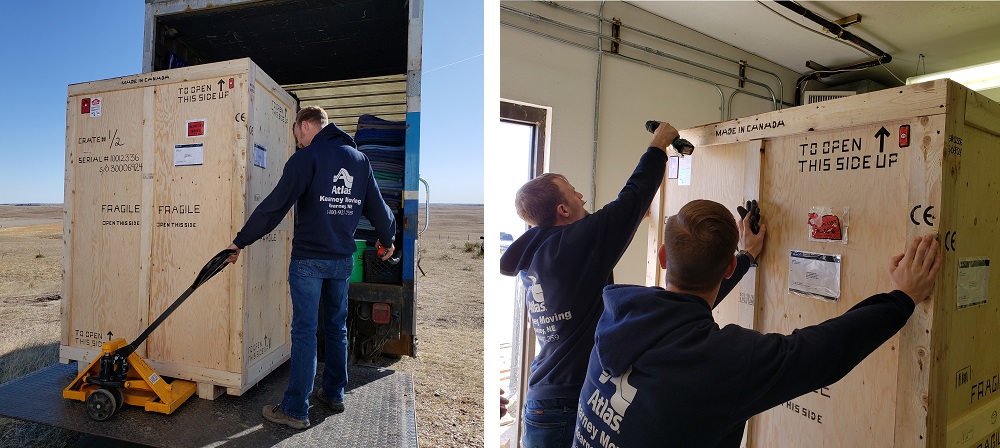 Prior to delivery, we removed our old backup transmitter – a 40-plus-year-old Collins – and prepared the building for the Nautel unit.
Installation was straightforward and was accomplished without a hitch. I've chatted with Nautel's tech service team, and they're very nice to deal with along with being knowledgeable and helpful.
"The GV30N is so reliable and is state-of-the-art, and we're hoping we may be able to transition to HD Radio™ someday."
– Gary Hofer, GM & Engineer, KJLT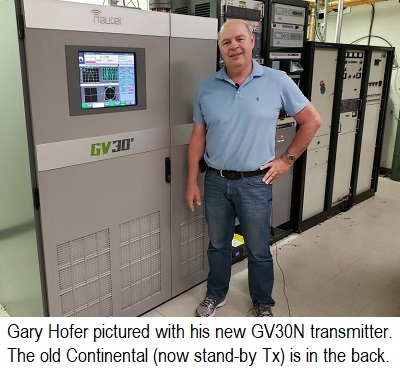 I'm still learning the AUI touchscreen; it's certainly different from the knobs and switches we were accustomed to! Having a solid-state transmitter will be a different experience for me, too… no more tubes to have rebuilt, transformer taps to change, bias and neutralization adjustments to make, and no more tuning and loading from the Exciter, to the IPA and final Power amplifier. This area has plenty of thunderstorms so a ¼ wave stub was inserted in the transmission line for added protection from lightning hits.
Because the GV30N is an energy-efficient model, we have applied for an energy incentive from our local power cooperative; it looks like we will receive a rebate from them.
We're really pleased with this new transmitter and are extremely grateful to our generous supporters who helped finance it.
Gary Hofer, General Manager and Engineer
KJLT, North Platte, Nebraska