8-year Nautel veteran will manage Broadcast transmitter sales for Africa and the Middle East.
Hackett's Cove, Nova Scotia – Nautel has announced the appointment of Kyle Dibbin as Regional Sales Manager, Africa and the Middle East. He has been with Nautel since 2012, starting in a test and repair capacity and later moving to Customer Service. His most recent position was Business Development Manager, VS Sales.
"Kyle has a wealth of knowledge both in the technology behind Nautel transmitters and customer interaction on a daily basis," said Wendell Lonergan, Senior Director of Broadcast Sales for Nautel. "His passion for providing long-term quality transmitter solutions to customers will be a great asset to our partners in this region. We congratulate Kyle on this new position with our company."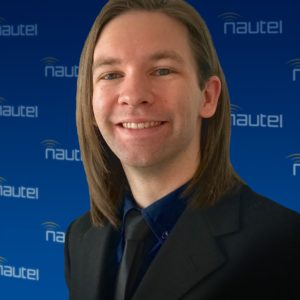 About Nautel
Nautel is one of the world's largest manufacturers of AM and FM radio broadcast transmitters. Focused on making transmission worry-free for users worldwide, Nautel provides valuable new solutions for digital radio broadcasting at stations of all sizes. All Nautel transmitters employ advanced control, monitoring and instrumentation tools which simplify management of transmitter sites, both locally and remotely via Web access. More than 16,000 Nautel transmitters have been deployed in over 177 countries since 1970.
# # #
For more information please contact:
John Whyte
Head of Marketing
902-823-5174
[email protected]
Making Digital Broadcasting Work.
www.nautel.com