Accomplished sales and marketing professional will oversee Broadcast market sales in the region.
Hackett's Cove, Nova Scotia – Nautel has announced the appointment of Joe Cheong (Cheu) as Regional Sales Manager, Asia Pacific. Joe is based in Singapore and brings extensive experience in sales and business development to the company. He was recently the Deputy Director of Communications Engineering Business Unit at NCS in Singapore and has also held management positions at Infowave and CET Technologies (now ST Electronics [Info-Comm Systems]). Joe served 12 years in the Singapore Armed Forces as an officer, specializing in communications and infrastructure projects.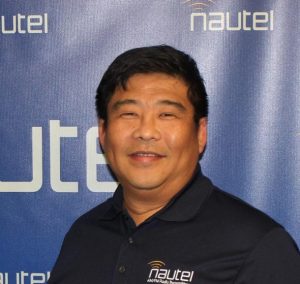 "We are pleased to welcome Joe to the Nautel team," said Kevin Rodgers, Nautel CEO. "His background in communications, electronics and system integration will be an asset to our many partners in the region as we continue to support the growing broadcast needs in the area."
About Nautel
Nautel is one of the world's largest manufacturers of AM and FM radio broadcast transmitters. Focused on making transmission worry-free for users worldwide, Nautel provides valuable new solutions for digital radio broadcasting at stations of all sizes. All Nautel transmitters employ advanced control, monitoring and instrumentation tools which simplify management of transmitter sites, both locally and remotely via Web access. More than 16,000 Nautel transmitters have been deployed in over 177 countries since 1970.
# # #
For more information please contact:
John Whyte
Head of Marketing
902-823-5174
[email protected]
Making Digital Broadcasting Work.
www.nautel.com