RBR-TVBR, by Adam Jacobson, April 9, 2018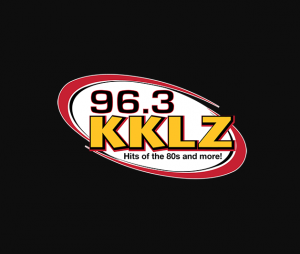 LAS VEGAS — With an estimated 130,000 attendees here for the 2018 NAB Show, Nautel, PILOT and a Beasley Media Group Classic Hits station serving Southern Nevada believe that foot traffic — and the attendance of many FM radio station owners — will greatly help in spreading the word that live HD multiplex technology has arrived.
A live demonstration of KKLZ-FM 96.3 in Las Vegas' ability to transmit multiple in-band on-channel (IBOC) sidebands within the station's signal can be seen in Nautel's booth (N6031) and PILOT's N2037FP booth at the Las Vegas Convention Center from today (4/9) through Thursday.
KKLZ is using Nautel HD Multiplex tools to achieve its goals.
The experimental demonstration is being conducted in partnership with PILOT, NAB's technology coalition; and Xperi, which is providing two independent IBOC sidebands on each side of KKLZ's regularly programmed analog FM carrier.
The demo encompasses several minute-long loops of audio content, intentionally placed on the "even" dial positions surrounding KKLZ: The four digital sidebands are located at 96.0, 96.2, 96.4 and 96.6 MHz—frequencies that are not normally associated with standard FM radio stations in the U.S. and provide capacity for up to 12 HD Radio audio services in addition to the FM carrier.
Beasley is suspending its regular HD Radio programming during NAB Show exhibit hall hours to support the live demonstration.
The live demonstration at the NAB Show is a follow-up to all-digital FM radio tests performed earlier in 2018 at KKLZ, when a variety of test signals—including a 600 kHz-wide HD Multiplex signal, consisting of three pairs of IBOC sidebands—were transmitted during overnight hours.
The test successfully demonstrated over-the-air reception of 15 separate audio services.
To conduct the over-the-air tests, experimental authorization was obtained by Beasley.
"The intent of this test is to start a conversation in the industry on what an all-digital transition may look like," said Nautel Research Engineer Philipp Schmid. "Our tests show that a broadcaster can maintain their present day hybrid FM+IBOC operation while adding 200 kbps for dedicated all-digital data casting applications. When the value equation for the spectrum tips in favor for digital transmission, the FM carrier can be replaced to provide an all-digital configuration, which will increase coverage area and open carriers for wider application on existing HD Radio receivers."
Adam R Jacobson is a veteran radio industry journalist and advertising industry analyst with general, multicultural and Hispanic market expertise. From 1996 to 2006 he served as an editor at Radio & Records.