Radio World, by Emily Reigart, March 27, 2019
Read in full at www.radioworld.com >
Prominent broadcast engineer, educator and transmitter salesman honored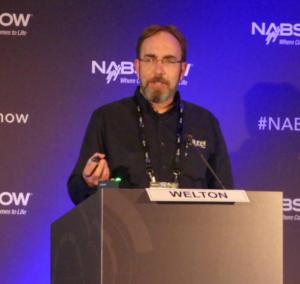 The Association of Public Radio Engineers has named Jeff Welton as this year's APRE Engineering Achievement Award honoree.
In the announcement, APRE President Victoria St. John said, "Jeff helps make possible what we do, representing the approach to the ideals and engineering practices and training that APRE stands for and promotes. He is well deserving of this honor and recognition."
Welton is well known for sharing best practices in the areas of lightning protection, grounding, transmitter site safety and other important subjects via articles and presentations. He also wrote the chapter on Facility Grounding Practice and Lightning Protection for the 11th edition of the NAB Engineering Handbook. In light of that work, the Society of Broadcast Engineers recognized him with the 2018 James C. Wulliman Educator of the Year Award.
In addition to his efforts educating the broadcast community, Welton works as the central U.S. regional sales manager for Nautel. He has worked for the transmitter manufacturer for nearly three decades, 17 of which he spent in field service and technical support positions, as well as assisting with design review. Today, it's not unusual for Welton to both sell and install a transmitter, and he also performs some site inspections and repairs, despite changing to a different department.