Visitors to the Nautel booth at NAB 2019 couldn't have missed the brilliant yellow first incarnation of a product called LookingGlass created by Leif Claesson and Alex Hartman. Wowed by its capabilities we are pleased to say it is now the Nautel LookingGlass, manufactured and supported by Nautel.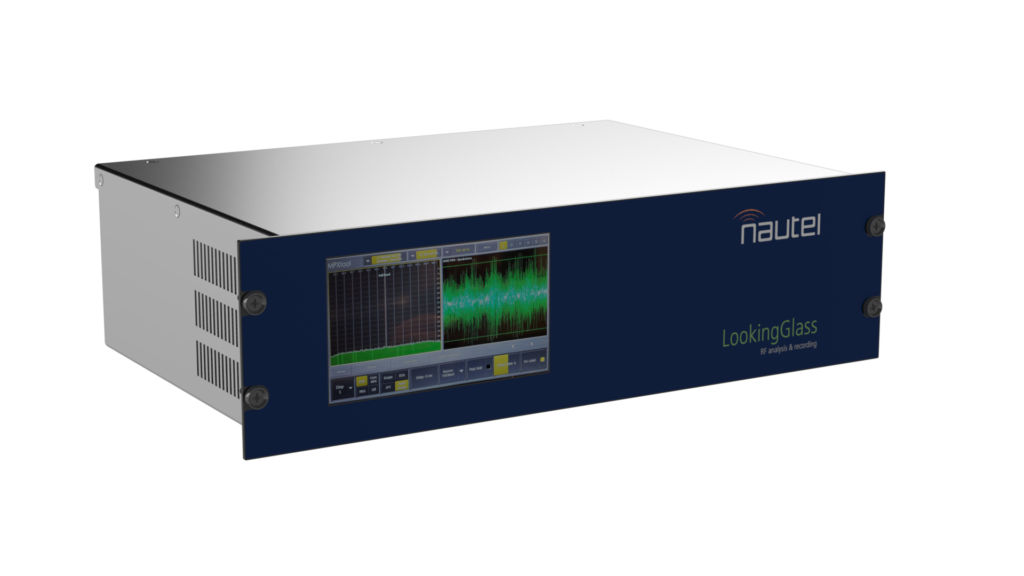 Nautel LookingGlass is a 3 RU unit that monitors, records, and analyzes up to 30 discrete frequencies simultaneously. Capturing the full spectrum of analog FM (HD is visible but not captured), its powerhouse processor and massive 13 TB hard drive turn every aspect of airwaves into recordings, to be picked apart with its dazzling array of software tools. Tools are available via the gorgeous front panel touch screen or remotely using supplied Windows-based software.
Webinar
An overview of the Nautel LookingGlass system with a live demonstration of its tools, with Jeff Welton and Alex Hartman (LookingGlass co-creator) – Overview & Demo webinar
Limited Final Beta Units
Nautel is offering a limited number of LookingGlass beta units. We will contact you with further details.