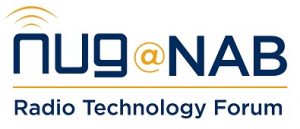 Sunday April 14, 2024, 8:30 AM – 1:00 PM (including lunch)
Flamingo Las Vegas – Scenic/Twilight Ballrooms
Optional AUI & HD Radio Sessions, 1:30 PM – 3:30 PM.

Presentations, Networking, Lunch & Prizes!
Every year Nautel hosts a pre-NAB Radio Technology Forum for our customers, colleagues and friends. Please join us at our 2024 event and listen to notable industry speakers and Nautel personnel as they delve into topics related to broadcast transmission best practices, challenges, and technological trends. Afterward, enjoy networking with your peers during a delightful lunch.

This must-attend industry event is free and open to anyone passionate about radio transmission. Attendance qualifies for ½ credit towards SBE recertification in Category H.

Please register by completing the following form…