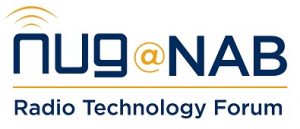 Flamingo Las Vegas, Scenic/Twilight Ballrooms
3555 S Las Vegas Blvd, Las Vegas, NV
Meeting rooms at the Flamingo can be a bit hard to find, so here's a quick guide.
From street level, there are a few ways to access the meeting rooms. The meeting rooms are on the west side of the building, near Las Vegas Blvd., on the 3rd floor.
Main access points from ground level:

1. If arriving by monorail ('Flamingo/Caesars Palace' station)
Note the walkway access from the monorail on the far right of the map (it's about a 10 minute walk from the monorail exit to the meeting room). As you walk down the hallway toward the main lobby, you'll see several escalators hidden among the shops. The escalators which go up will take you to the meeting level. OR, go to the elevators directly across from the hotel registration area in the lobby.
2. If arriving by car
The most convenient parking garage is accessed off Linq Lane. From Flamingo Road, turn north onto Linq Ln (there is a traffic light at this intersection). The driveway for the Flamingo will be just to the north of Batista's Hole in the Wall. Drive west and then turn left into the parking garage. The driveway to the parking garage can also be accessed for northbound traffic on the Las Vegas strip. Take the first right turn after Flamingo Road, drive past the taxi stand and turn right into the parking garage. The hotel is accessed via an overhead walkway from garage Level 3. Be aware the Flamingo charges for parking.

3. If arriving by taxi or ride share
You'll be dropped at the lower level, below the lobby. Take the escalators up and turn left. You should see the lobby elevators across from the registration desk.
4. If walking on the Las Vegas Strip
Ignore the main entrance to the Flamingo and look for the "Bird Bar" entrance which is immediately to the south of Margaritaville. As soon as you enter those doors, turn right. There is a single elevator about 20' (6m) away; this elevator will take you directly to the Scenic/Twilight ballrooms. (Note: this elevator is also your quickest option for returning to the casino/street level for a smoke break during the meeting.)

Once you are on the 3rd floor, follow the hallway around to the NUG meeting. We will post directional signs to help you find your way. Be sure to pick up your name badge at the registration desk before entering the meeting room – this will enter you for our prize draws!